Man of the match...Mr.Oryx #arabianoryx #almaha #almahadesertresort #wildlife #beautifulcreatures #mydubai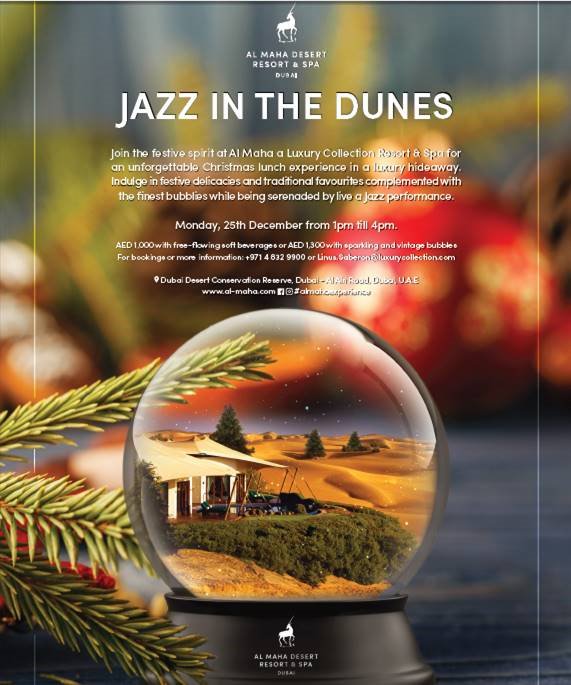 Fancy an unforgettable Christmas in a luxury hideaway? Join BBG Dubai member @AlMaha_Resort https://t.co/USvu4oShC0
What a #view !!! ❤️
Fri-yay! #currentmood #flashbackfriday #dubai #almahadesertresort #desertstyle #girlstrip2017 #50thbirthday #livingmylifelikeitsgolden #takemeback
Because #kleenex deserves to be fabulous, too
Close encounter #almahadesertresort #almaha #desertresort #resort #wildlife #dubai #margham #nature #photography #myphotography #photographer #desi #pakistani #kashmiri #travel #tourism #uk #london #usa #asia #leisure #instagram #instalike #share #hashtag #dtcm #hotels #luxury #collection
Champagne time #throwbackthursday #traveltheworld #instatravel #travelgram #travellingislife #unitedarabemirates #uae #dubai #almaha #almahadesertresort #sundowner #desert #dunes #loveluxury #luxuryexperience #stevenistravelling
Desert owl is a magnificent creature. Too pretty not to re-post. This photo is taken at the Falconry show at Al Maha, Dubai. #almahadesertresort #almaha #desertowl #falconry #tbt #travelina
Dipping into the desert. #almaha #almahadesertresort #staycation #dubai
What makes the desert beautiful is that somewhere it hides a well. #film #fujifilm #fuji400h #sunny16lab #almahadesertresort - - - - - #dubaiweddingphotographer #dubaiweddingplanner #weddingday #destinationweddings #weddingphotography #weddingphotographer #uaewedding #weddinginspiration #fineartphotography #weddingphotos #weddingdetails #bride #portrait #weddingdress #uae #dxb #realwedding #weddingideas #weddingblog #weddingpictures #mydubai #portrait #dubaiphotographer
I understand now that I'm not a mess but a deeply feeling person in a messy world. I explain that now, when someone asks me why I cry so often - for the same reason I laugh so often, because I am paying attention for all that is around me. ❇️
Look deep inte nature and then everything will get clearar. #desert #nature #earh #winderfulplaces #awsometrip #almahadesert #almahadesertresort #globe_travel #worldtravelpics #lesiure #beautifulworld #travelbug #travelporn #travellers #traveltheworld #travellover #luxurytraveller #luxuryhotels #shotz #instatravel #firstclassmagazine
Saako kameliystävän tuoda Suomeen? Voiko kameli matkustaa Finnairin economy-luokassa? Tarkeneeko kameli talvella ilman tossuja ja myssyä?
Join the festive spirit this Christmas, for an unforgettable experience in the dunes. Indulge in festive delicacies and traditional favourites complemented with the finest bubblies and a live Jazz performance. AED 1000 for free flowing soft beverages or AED 1300 for sparkling and vintage bubbles. Call 048329900 or email Linus.saberon@luxurycollection.com #almahaexperience #almahadesertresort #jazzchristmas #jazzdunes #mydubai #uae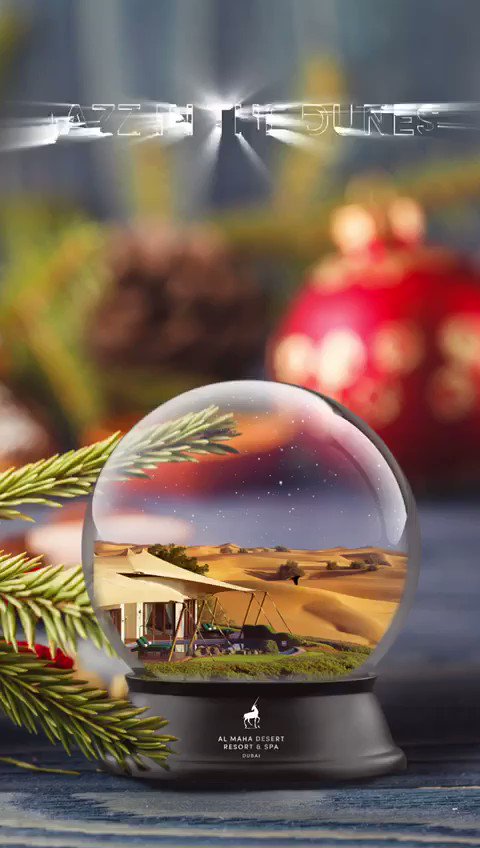 Bring in a little Jazz to make it a Christmas to remember @AlMaha_Resort https://t.co/EilbCzXZFx
Breakfast out at the patio ☀️
#bvlgari amenities
On luksusta ja sitten on @almaha_resort Dubain autiomaan sydämessä, keskellä villiä luontoa ja gasellilaumoja.
Breakfest is served ;)
Dubai on niin paljon muutakin kuin moderni suurkaupunki. Täällä aavikolla villit gasellit loikkivat hiekkadyyneillä ja tyhjä autiomaa jatkuu silmänkantamattomiin. ~ @veerabianca #instatakeover #kerrallaenemmän #dubai #aurinkomatkathetkiä #aikuiseenmakuun #almahadesertresort
LOMAROMANSSI
Huomenta Dubain autiomaasta! Al Maha Desert Resort & Spassa aamu valkenee tämän täydellisyyttä hipovan huoneaamiaisen äärellä sviittini terassilla. Tältä loman pitäisikin maistua. | #instatakeover ja @veerabianca kuittaa lomatunnelmista täältä uima-altaaltan reunalta. #aurinkomatkathetkiä #aikuiseenmakuun #kerrallaenemmän #dubai #almahadesertresort
#Archery lessons! Who said you can't dress up for #sports? Lol
Dubai on niin paljon muutakin kuin suurkaupunki. Aavikolla voi tulla vastaan tällaisia villieläimiä.
Doing my magic!