It's a wrap... FRIDAY VIBING!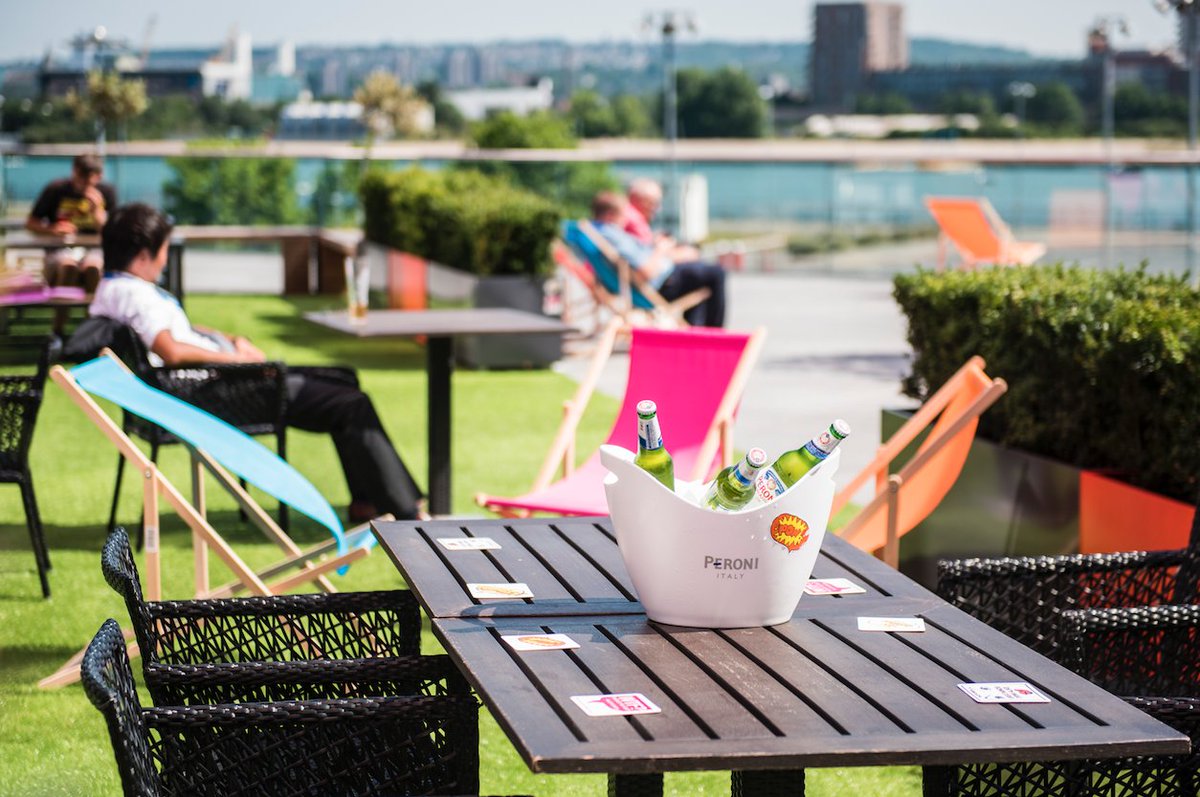 RT @hotelfbmag: .@AloftLondon #ExCel launches @peroniuk Garden Terrace #hospitality https://t.co/meStrEcD27 https://t.co/MabsxK3pXa
#LetsChat during your stay with us! Did you know we have a really fun whatsapp service?! Text us and throw in some emojis; the more the better on #worldemojiday
Discover what life was like on board the legendary sailing ship Cutty Sark, the world's sole surviving nineteenth-century clipper and fastest ship of her time! ⚓️
Don't bottle it up; mingle with your mates at the Aloft Garden and upgrade to a whole bucket of nine bottles of Peroni Nastro Azzurro . http://aloft.ht/2vle3nM
Did you know #theO2 on Greenwich peninsula is currently the worlds 7th largest building by usable space (volume)?!
Grab a bite al fresco at the Aloft Garden: tuck into a tasty bruschetta or have a nibble from the meat or fish sharing platters!
Soak up the vibe of this unique market! With fabulous arts and crafts, a farmers' market and food court - it really does have it all.
Be bold and stand out from the crowd ! ✌
Order up a cold Peroni, a refreshing ice tea or a jug of Pimm's while soaking up some vitamin D amongst the relaxed scenery of London's Docklands!
I thought that fire drills ended when my school year was over but no...11:30pm and the alarm in the hotel started ringing along with a bright red light flashing above the bed. I sprang out of bed and the alarm stopped. I called the front desk 6 times and only got a busy signal. People were in the hall exiting so we did too. We all evacuated down 8 flights of stairs. The stairs delivered us to the rear of the hotel so we walked around the front only to observe people on treadmills in the gym through the front windows, many people in the lobby, a person making a purchase from the snack bar and party music coming from the lounge. It seems the alarm was an oops so they shut it off but didn't bother to make an announcement. It would be accurate to say some people were very unhappy! Nice hotel, friendly staff but very inexperienced and disorganized in every way possible!!!
Arrived at the hotel. Getting ready for tomorrow! #alofthotel #london #aloftlondon #philcollins #bsthydepark #hydepark
Arrived at the hotel. Getting ready for tomorrow! #alofthotel #london #aloftlondon #philcollins #bsthydepark #hydepark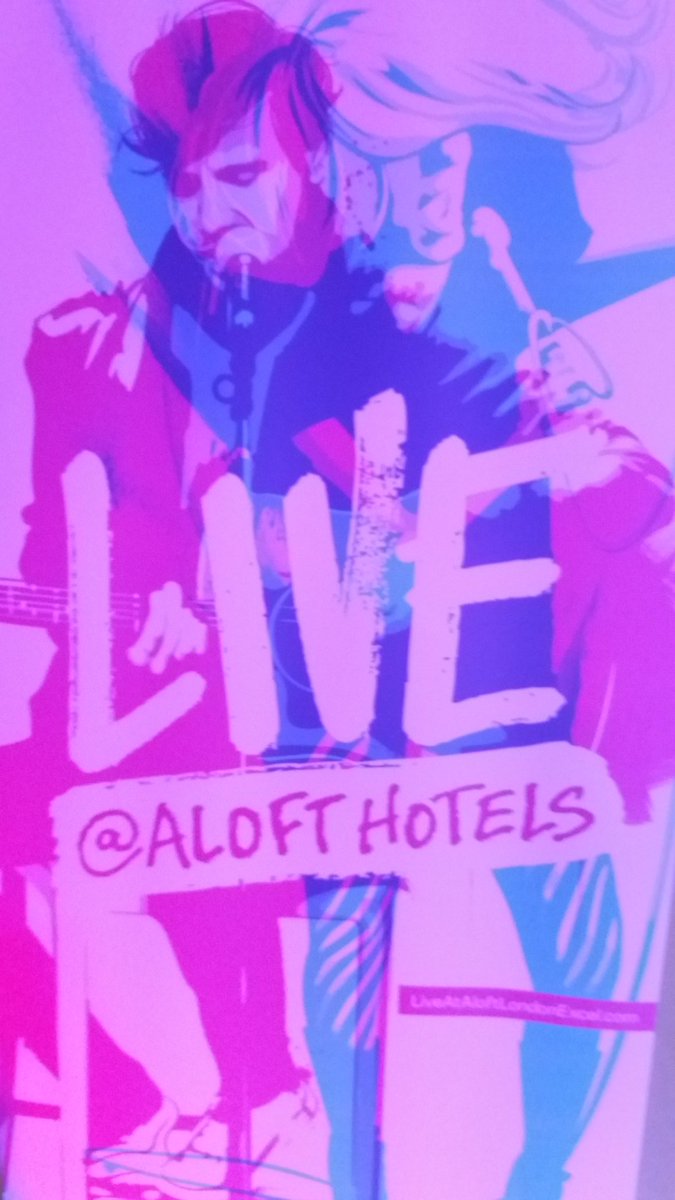 #LONDON - Saturday 1st July from 19:30 @AloftLondon #aloftlive #aloftlondon #EMMAY #siblings #trio https://t.co/rhA8ypTrQD
Tiba di hotel #aloftlondon dan baby Em langsung terkapar tak berdaya..
Its officially #worldmusicday tomorrow, but tonight we're already rocking it fantastic live acoustic performances at #AloftLive from @alexhedleymusic and @grantcarruthersmusic !! Free entry
Meet ALeXR, our very own super hero with A-list powers. Double tap if you like our sassy guardian! Created by artist @amrit_birdi_
Today's forecast: 100% chance of a splash!
Sip & chill - urban style ✌
Stay and play in our corner of London! Thanks for this super colourful snap
I stayed here with Gemma Makanjuola-Hunt with weekend and could not have wished for more. Everything from the staff, food, room, views, facilities, just everything, was perfect! They even arranged a fun birthday surprise in our room with balloons, banners and cocktails! Amazing place to stay and we both thoroughly enjoyed it. Many thanks from the both of us. Xx
Meet aLeXR, the new @aloftlondon superhero designed by me! #comics #illustration #alofthotel #aloftlondon
And finally - she's up!
Here is AleXR, Aloft London Excel's super hero! #aloftlondon @aloftlondon #artwork
Illustrator of our superhero, @amrit_birdi_ : "Making comics are about much more than just drawing. You're the director of the film, a cinematographer, a sound technician and a sequential storyteller all at once....good illustration is the cherry on top."
A new superhero will soon arrive at ExCeL with a sole mission to represent Aloft London! Watch this space... http://aloft.ht/2sT3CGT