Jest jeden wystarczajaco dobry powód czekania na poniedziałek - śniadanie w Café Bristol!
#hotelbristolwarsaw #hotelbristol #Poland #Warsaw
Tort Bristol
A może macie ochotę osłodzić sobie poniedziałek śniadaniem w Café Bristol? ☕️
View from my room
#surprise #happybirthday #lukas #hotelbristolwarsaw #warsaw #niespodzianka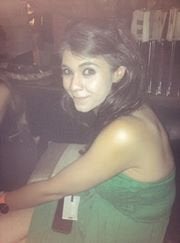 Beautiful classic hotel kept in great shape. Good Luxury Collection SPG choice. Floors 2 and 3 have ~13ft ceilings.
Salon w Apartamencie Deluxe. Stworzony z myślą o komforcie naszych gości. A living room in the Deluxe Suite. Exceptional comfort awaits for you.
Nowości w menu Restauracji Marconi: risotto z warzywami korzeniowymi, czosnkiem, sepią i grillowaną ośmiorniczką
Czy mieliście już okazję spróbować nowych pozycji w menu Restauracji Marconi?
Nasz Sous Chef Przemek, jest częścią super zespołu, który dba o to, by w Restauracji Marconi było pysznie
Nasza recepcja hotelowa
Nasza wyjatkowa ściana sławnych gości, na której znajdziecie nazwiska znanych i wybitnych osób, które u nas mieszkały
W Hotelu Bristol w Warszawie wiemy jak sprawić, by dzień Waszego ślubu był pełen niezapomnianych wspomnień, do których będziecie mogli wracać myślami. At Hotel Bristol, Warsaw we know how to create unforgettable moments and memories for you to collect. See how can look your wedding day. Full Bristol Love Story: http://lux.ht/2lLhx29
Bristol spa, poziom -1 w Hotelu Bristol, Warsaw / Bristol spa, level -1 in the Hotelu Bristol, Warsaw. bristolspawarsaw.com +48 22 551 1805 #Bristolspawarsaw #bristolspa #spa #hotelbristolwarsaw #urbansanctuary #krakowskieprzedmiescie #espa #espacosmetics #wellness #bodycare #relax #massage #dayspa #beautytreatments #beauty #spg #thelyxurycollection #luxury #luxurious #warszawa #warsaw #varsovie
Yesterdays ficelle foie gras
Co powiecie na Walentynki w Café Bristol?
Surely one of the most fabulous Art Deco style pieces I have seen in a long while @OldTown Warsaw #myview #decor #decorelements #lighting #chandelier #restored #artdeco #circlesoflight #capped #gold #oneofapair #hotelbristolwarsaw #luxeinteriors #hotelatrium #hotelsoftheworld #luxurycollection #marriott #trendystyling #travelgram #wanderlust #hotelslut #IamATraveler #wanderingsinwarsaw
Mieliście już okazję zobaczyć naszą ścianę, upamiętniającą sławnych gości hotelu? Warto zatrzymać się przy niej na chwilę i odbyć podróż w czasie, która zaczyna się od Ignacego Jana Paderewskiego, a kończy na współczesności. Naszą wyjątkową ścianę znajdziecie zaraz obok wejścia do Café Bristol. Have you already seen our Wall of Fame? It is full of names of our famous guests - starting from the founder Ignacy Jan Paderewski and moving on through the time, taking you for a journey through the century. We hope that you will find a moment to see our exceptional wall, located next to the entrance to Café Bristol.
Do 06/03 w hotelu trwa wystawa obrazów autorstwa Martina Budny, zapraszamy
Nadal nie masz pomysłu na prezent walentynkowy? Podaruj voucher do Bristol spa!
Nie macie jeszcze planów na niedzielę? Zapraszamy na brunch! Od 12.30 do 16.00 w Restauracji Marconi
Winter Bellini serwowany podczas Afternoon Tea w Barze Kolumnowym. Wytrawny, jabłkowy Calvados / syrop piernikowy / prosecco
Cafe Bristol ,Hotel Bristol ,Warszawa #cafebristol #hotelbristolwarsaw #coffee #lunch #warsaw #bristolwarsaw #hotelbristol @hotelbristolwarsaw #luxurycollection #cafébristol #bristolwinebar #enjoying #goodtimes #instagood #loveit ☕️
Nie macie jeszcze planów na niedzielę? Zapraszamy na brunch! 12.30 - 16.00 w Restauracji Marconi
Tymczasem w Café Bristol taki mamy piątek, że kusimy ciastkiem czekoladowo - kokosowym
Niezawodny zespół concierge jest do dyspozycji naszych gości siedem dni w tygodniu, dwadzieścia cztery godziny na dobę. Są zawsze gotowi, by pomóc. Our concierge team is at our guests' disposal seven days a week, twenty four hours a day. They are always ready to assist.
All you need is love
Słodkie Walentynki w Café Bristol