We're pleased to be rated as exceptional.
☀️Monday☀️ #transtour #krakowexcursion #sheratongrandkrakow #wawel #castle #mercedes #v250d #krakow #tourism #travelforfun #sunnyday #monday #bluesky #sheraton #powiśle
Yes we did it!! #takecare #5k #sheratongrandkrakow #run #marriott #team
Be ready for Christmas without much effort and make them even sweeter for you and your family with our Christmas Cake Away offer. To make an order please contact +48 12 662 1663 #cakeaway #takeawaycake #takeawayfood #sheratongrandkrakow #sweets #christmas #christmasgifts #pastry
Let us surprise you with a combination of a juicy steak, delicious additions and an excellent wine coming from different corners of the world. The #steakbysteak is available at #qubevodkabar for another two months, but why delay? We're already hungry! #steak #steaks #delicious #tasty #exquisite #food #instafood #instagood #culinarydelights #sheratongrandkrakow #krakow
W niedzielę tęsknimy za słońcem. ☀️#sheratongrandkrakow #nikon #nikongirl #krakow #cracow #vistula #architecture #architectureporn #igerskrakow #igerspoland #poland #naszapolska #malopolska #malopolskatogo #typ_krakow #krakowplaces #landscape #hellokrakow #pocztowka_z_polski #krakownanowo #polandphotos #river #instadaily #photooftheday #mojkrakow #reflection #wawel #wawelcastle #wisła #photokrakow
Dawno nie było. #sheratongrandkrakow #room #photographerlife #photoday #nikon #nikongirl #architecture #architectureporn #krakowplaces #malopolska #polandarchitecture #igerspoland #krakow #hotel #instadaily #photooftheday #instagood
#cappuccino #breaktime #sheratongrandkrakow
The sun is going down in Cracow but Market Square is getting busier. Buzz of voices and conversations, mix of languages and music on the corners...that's Krakow! A bit colder but busy and beautiful as always. Have you already booked your tickets?
#lunchtime #polishboy #polishman #polishdoctor #fashion #fashionboy #fashionman #fashionaddict #model #gentleman #instagood #instamood #picoftheday #swag #yolo #sheratongrandkrakow #sheraton #instaphoto #likeit #cracow #freeday #awesome #weather #sohappy
Jeszcze z takiej perspektywy.
Takie wnętrza.
Yummy, oriental, piece of delicious food from #someplaceelse #sheratongrandkrakow
Love my Concierge life!!!❤sheratongrandkrakow#JourneyWeekEUR #sheratongrandkrakow
To były bardzo udane zdjęcia.
Hello from sunny #krakow ! Today's sky provides the perfect backdrop for any picture #sheratograndkrakow #bluesky #hotelexterior #fromtheoutside #clouds #cloudscape #sunnyday
Remember about today's Sushi?
Aż chce się grać!
Beautyful decorations ❤ #decorations #weddingdecorations #chiavarichairs #chiavari #sheraton #sheratonhotel #sheratongrandkrakow #wedding #krakow #slubwkrakowie #inspiracja #weddinginspiration #glamour #rustic #elegant #luxury #perfectwedding #familly #ceremony #flowers #weddingpoland #slub #wesele #lookslikefilm #filmslubny #klipslubny #weddingfilm #bridelle #slubnaglowie #zankyou
We've got something for real gourmets. With Paired Offer at our #qubebar you can go for a real #culinaryjourney - choosing any set consisting of a meal and a beverage, you can taste both international and local flavours. Have a try! #cuisine #exquisitecuisine #flavours #internationalkitchen #tasty #food #instafood #sheratongrandkrakow #krakow
A może by tak na basen
Takie rzeczy. #sheratongrandkrakow #details #colourful #photographerlife #photoday #nikon #nikongirl #architecture #architectureporn #bokeh #krakowplaces #malopolska #polandarchitecture #igerspoland #krakow #hotel #instadaily #photooftheday #instagood #table #cafe
Little step to something big.
Afternoon views at our Roof Top Terrace ☁ Do not forget about today's Sushi - choose your set and taste it with a delicious cocktail on the 5th floor. Have a nice weekend everyone #afternoon #afternoonviews #views #perfectweather #beautifulday #sunny #rooftopterrace #sheratongrandkrakow
#my #beautiful #wedding #day #memories #make-up @jagodazdonek #hairstyle @tomaszmarut.pl @avantapres.pl #weddingdress @elzbieta73 @sposa_made_in_poland #sheratongrandkrakow @sheratongrandkrakow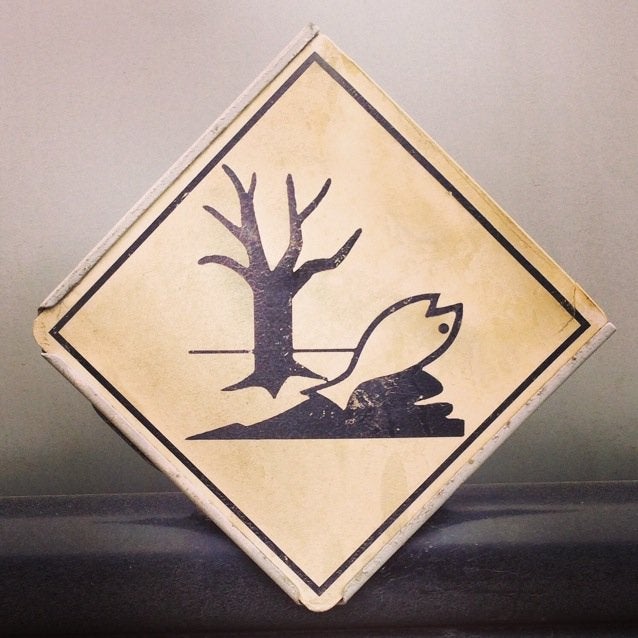 Great hotel. Big rooms, comfy beds, wifi, clean bathroom. Everything looks new. Great breakfast, decent gym. Parking on premises is paid though.
Time for #lunch ! At The Olive Restaurant we've got also special business lunch menu which changes on a daily basis. Discover unique flavours #lunchtime #businesslunch #meeting #businessmeeting #internationalkitchen #exquisite #flavours #culinaryart #theolive #sheratongrandkrakow
Ostatni słoneczny dzień tych wakacji. #sheratongrandkrakow #details #colourful #photographerlife #photoday #nikon #nikongirl #architecture #architectureporn #view #krakowplaces #malopolska #polandarchitecture #igerspoland #krakow #hotel #instadaily #photooftheday #instagood #landscape #vistula #river
Kolejny detal na dzień dobry. #sheratongrandkrakow #details #colourful #photographerlife #photoday #nikon #nikongirl #architecture #architectureporn #bokeh #krakowplaces #malopolska #polandarchitecture #igerspoland #krakow #hotel #instadaily #photooftheday #instagood #lamp
Na samym początku zdjęć usłyszałam od jednej z uczestniczek wydarzenia, że patrząc na architekturę tego miejsca przychodzi jej na myśl Titanic. Jestem ciekawa, czy patrząc na cykl z @sheratongrandkrakow również poczujecie ten klimat. Zaczynamy od detali. #sheratongrandkrakow #details #colourful #photographerlife #photoday #nikon #nikongirl #architecture #architectureporn #bokeh #krakowplaces #malopolska #polandarchitecture #igerspoland #krakow #hotel #instadaily #photooftheday #instagood