Christmas preparations
Let's celebrate...
To już dziś! Widzimy się wieczorem w SomePlace Else
Sweet moments in the #lobbylounge
Uwielbiamy moment przygotowywania dekoracji świątecznych.
One of our favourite drinks in SomePlace Else #polishpornstarmartini
Z wielką przyjemnością zabraliśmy naszych gości w kulinarną podróż po smakach restauracji naszych czterech warszawskich hoteli: Sheraton Warsaw, The Westin Warsaw, Hotel Bristol i Marriott Warsaw. Tak świętowaliśmy Global Customer Appreciation Week 2017. Dziękujemy, że jesteście z nami! ----- During the Global Customer Appreciation Week 2017 we had a pleasure to be one of the co-hosts of the unique culinary journey through our four sister hotels: Sheraton Warsaw, The Westin Warsaw, Hotel Bristol and Marriott Warsaw. Thank you that you are here with us! #sheratonwarsaw #GCAW2017 #marriottsaysthx
Good night #warsaw
Zapraszamy na sylwestrową noc pełną magii do hotelu Sheraton w Warszawie! Nadejście Nowego Roku będziemy świętować w towarzystwie wróżek i magów, podziwiając pokaz iluzjonistyczny i ciesząc się grą w kasynie oraz wspaniałą muzyką. Szef kuchni przygotował na ten wieczór specjalne menu pełne przemyślanych dań i koktajli. Muzykę na żywo zapewni zespół Nocny Koncert, a DJ Slavek porwie na parkiet taneczny w SomePlace Esle. Nowy Rok rozpoczniemy od Wielkiej Loterii z mnóstwem atrakcyjnych nagród. Zapraszamy do zapoznania się z menu oraz ofertą na: http://www.sheraton.pl/sylwester-2018 ------ We invite you to the New Year's Eve full of magic to the Sheraton Warsaw Hotel! The coming of the New Year will we will celebrate with fairy tales and magicians, admiring illusionist's show and enjoying the casino game. Our Executive Chef created for the evening a special menu of thoughtful dishes and cocktails. Live music will be performed by the Nocny Koncert band and New Year celebration will be inaugurated by the Great Lottery with valuable prizes. Check our offer here: http://www.sheraton.pl/en/newyearseve-2018
Przypominamy, że promocja stekowa #SteakBySteak trwa do 3. grudnia. Zapraszamy do SomePlace Else! http://sher.at/2ATqevS ----- Don't miss #SteakBySteak promotion in SomePlace Else. Offer available till 3rd of December only! http://sher.at/2ATki5N #sheratonwarsaw #warsaw #warszawa #steaks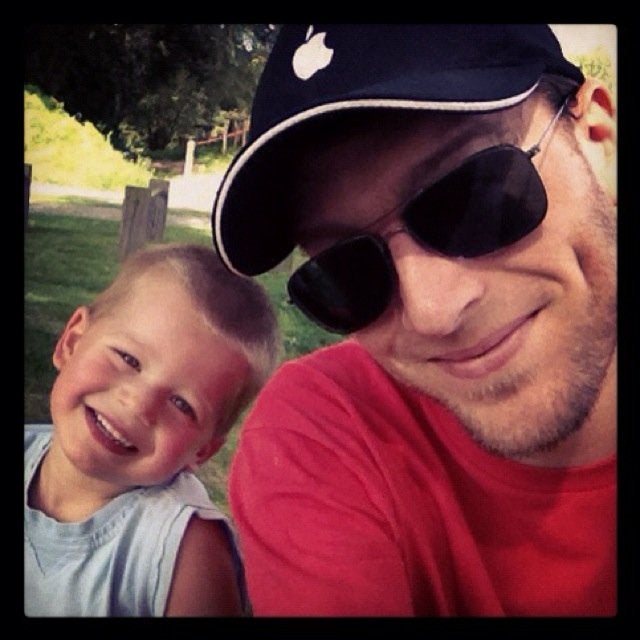 Big place, nice breakfast, slow elevators, no stairs...
Chcesz swobodniej zarządzać swoją rezerwacją? Nic prostszego, ściągnij SPG Mobile Check-in, aplikację umożliwiającą mobilne zameldowanie. Sprawdź jakie to proste http://bit.ly/2jrSAZL ----- What would you say for even more flawless managing of your bookings? Download SPG Mobile Check-in application and check how easy it is http://bit.ly/2jrSAZL #sheratonwarsaw #MobileCheckin
#sheratonwarsaw magical shot by @pankociolek
W Sheraton Fitness pomagamy w przygotowaniach do sezonu narciarskiego. Już czas, zapraszamy! http://sher.at/2yLQsPl ----- At Sheraton Fitness we can help you with your ski season preparations. It's time, join us! http://sher.at/2yLQtmn #sheratonfitness #sheratonwarsaw #ski
Święta idą wielkimi krokami. Co polecamy na ten szczególny czas? – zobaczcie sami http://sher.at/2yluLVY ----- Christmas is coming with big steps, check our offer for this special time: http://sher.at/2ymDk39 #sheratonwarsaw #warsaw #xmas
Culinary masterpieces by Chef
It's almost lunch time, come to taste our autumn edition of business lunch menu!
Mecz POLSKA-MEKSYK oglądamy na dużych ekranach w SomePlaceElse - poniedziałek o godz. 20:40. Zapraszamy! ----- Come and watch POLAND-MEXICO friendly match on big screens in SomePlace Else. Kick-off Monday at 8:40pm. See you! #sheratonwarsaw #warsaw #livesport
Join us in SomePlace Else and watch POLAND-URUGWAY match on the big screens. Kick-off at 8:40pm. See you! ⚽️⚽️⚽️
Noc sylwestrowa w tym roku będzie pełna magii – pokaz iluzjonisty, wizyta u wróżki, do tego muzyka na żywo, specjalnie skreowane menu szefa kuchni oraz wybór wyjątkowych koktajli.
Zapraszamy na Święto Dziękczynienia do restauracji The Olive. Rezerwacje: 22 4506706 http://sher.at/2xOtN4q ----- Feel invited for Thanksgiving dinner at The Olive restaurant. Reservations: +4822 4506706 http://sher.at/2xOt9Uy
Enjoy beautiful autumn in #warsaw
Welcome Friday! Join us in #SomePlaceElse for a glass
Zarezerwuj swój stolik wcześniej przez Internet i korzystaj z najlepszych ofert, jak 3-daniowe menu w restauracji InAzia w cenie od 80,00PLN za osobę www.restauracja-inazia.pl ----- Book your table online and take advantage of best offers. Early bird 3-course dinner at InAzia from PLN 80,00 per person cannot be missed! www.restauracja-inazia.pl/en #sheratonwarsaw #warszaw #warszawa #finedining
Hotel Sheraton w Warszawie należy do rodziny Marriott, liczącej ponad 6,000 hoteli w 122 krajach. Wiedzieliście, że Marriott otwiera nowy hotel średnio co 14 godzin? http://sher.at/2ggz1ip ----- Sheraton Warsaw belongs to Marriott family with more than 6,000 hotels in 122 countries. Did you know that Marriott opens a new property every 14 hours? http://sher.at/2ggz1Pr #sheratonwarsaw #marriottinternational #SheratonRoomStory
Autumn
Podróżujecie w ten weekend? Pamiętajcie, żeby przestawić zegarki z godziny 3:00 na 2:00. Przechodzimy na czas zimowy! ----- Are you traveling this weekend? Remember about changing your clocks - from 3:00 AM to 2:00 AM. It's time for winter time! #sheratonwarsaw #warsaw #warszawa #timechange
Miłośników steków zapraszamy do SomePlace Else, gdzie nasz szef kuchni Marcin Sasin szczególnie poleca polski antrykot. Smacznego! ----- All steaks fans are invited to SomePlace Else. Our Chef, Marcin Sasin recommends entrecote from Poland. Bon appettit! #sheratonwarsaw #SteakBySteak