We've been enjoying tonight's event with #FinazzerFlory followed by cocktails in Salone Gritti. Salute! #thegrittipalace
Tonight we're welcoming Massimiliano Finazzer Flory to an exclusive event 'A Great Futurist Evening'. A mixture of acting & contemporary dance. #thegrittipalace #futurism
Feeling privileged #acquadiparma #spa #grittipalace #venice
Tonight! We're looking forward to hosting an exclusive event with Massimiliano Finazzer Flory, 'A great Futurist evening'. A mixture of acting and contemporary dance will provide a unique evening showing off the essence of Futurism. #thegrittipalace
Escape to Venice with that special someone. Indulge in champagne, flowers & breakfast in bed. Reserve your romantic getaway: http://lux.ht/1AAKqJQ Photo: Kirsten Alana Travels
Wake up in Venice with breakfast in bed, flowers & champagne. Is there more to life?
Venice scenery, so magical. #italy #venice #venezia #gondola #masks #canal #holiday #travel #view #grittipalace #birthday #surprise #fiance #romance #romantic #love
Venice ❤️#italy #venice #venezia #gondola #travel #holiday #birthday #surprise #fiance #love #romantic #romance #architecture #history #grittipalace
Worrking at the beautiful @thegrittipalace #Venice #SantaMariaDellaSalute #GrittiPalace #Italy #GrandCanal #Canal #LuxuryCollection #traveling #instatravel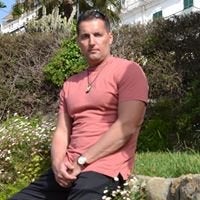 Explore our exclusive feature in Classic Style Magazine Australia. #thegrittipalace #inthenews Discover The Gritti Palace from page 224: http://lux.ht/1vFuY3u
#Venice #romantic #night #lovely #SantaMariadellaSalute #GrittiPalace #GranCanale
Spoiled rotten.....another amazing birthday thanks to my true love @dazzarapp
Memory of trip,14. 2. 2015 #venice #benatky #venezia #Italy #sky #sun #grittipalace #view #carnevaledivenezia
A Suite Experience in the Ruskin Patron Grand Canal suite. It even includes an authentic oil painting by the art historian John Ruskin after whom the suite is named. #suitelife #thegrittipalace
Thank your for our wonderful breakfast this morning.
Such fresh fruits in Venice #venice #freshfruits #fruit #mango #strawberry #rasberry #cranberry #justberries #somanyberries #food #fotd #foodofvenice #fruitofvenice #grittipalace
Rossini's and cute #gondola shaped canapés at #GrittiPalace #grandcanal #venice
Is there a better way to begin your day than with breakfast a la carte? Join us each morning at Club Del Doge. #thegrittipalace Photo via @flyingg_ang3l.
Birthday outfit...abs included! #grittipalace #luxury #luxurycollection #venice #italy #hotel #love #romance #birthday #jimmychoo #venezia #fit #fitness #exercise #workout #strongnotskinny #training #abs #abslikeslabs
We are proud to feature on the Conde Nast Traveler Gold List 2015 as one of the top hotels in the world: http://lux.ht/1DG1R1a #thegrittipalace #goldlist
#birthday #grittipalace #clubdeldoge #dinner
Roses, roses everywhere....❤️❤️❤️ #love #fiance #birthdaysurprise #Venice #italy #rose #romance #luckygirl #romantic #luxury #luxuryhotels #venezia #luxurycollection #Grittipalace
Bottoms up! #barlonghi#grittipalace#venice#italy#grandcanal#travelwhattodo
Venetian style.....so romantic #Venice #Grittipalace #hotel #italy #love #fiance #birthdaysurprise #luckygirl #prada
With the sunshine of Spring approaching (let's hope!) start your weekend with breakfast on the terrace. ☀️#thegrittipalace #barlonghi #venice Photo via @kirstenalana.