A beautiful shot from this mornings fog of #NationTowers and #stregisabudhabi #repost @hamadaalkaabi @nationtowers #LiveExquisite #inabudhabi #stregis #marriottintlmea
#ماشاءالله #uae #abudhabi #trees #palm_trees #sun #sun #liwa #liwadesert #goldensand #golden_sand #clearsky #clear_sky#amazingabudhabi #simplyabudhabi #myabudhabi #InAbuDhabi #tourist_lover #nice #view #inAbuDhabi #myabudhabilife #view #see_view #inabudhabi#simplyabudhabi #stregisabudhabi #sun_shine #sunshineحيوانات# ابوظبي#العين #دبي #ليوا #للمناخ للمناخ الاب : ولد جبار الشيبه الام : محليه الموقع : ليوا الرقم بفتح الخط :00971506998484
Winter is here ❄️❄️❄️What a gorgeous weather this morning!
And That's What You Call A Beauty! #nationtowers #stregis #stregisabudhabi #luxury #lifestyle #inabudhabi #exclusivenation
October 2017|Prince Christian of Denmark wears a blazer of our collection SS17 ❄️ @pili_carrera_abudhabi @nationtowers . . . . . . . . . . . . #prince #princess #pilicarrera #royalfamily #kidsfashion #instababy #momstyle #kidsfashion #instababies #kidsboutique #knittedwithlove #lifestyle #babyboy #babygirl #pilicarrera #madeinspain #fallwinter2017 #luxurykids #luxurybrand #glamour #gilrlsfashion_style_ #momblogger #moms #momlife #boysfashion#stregisabudhabi #myabudhabi #myabudhabi #myabudhabi #myalain #simplydubai #simplyabudhabi #UAE
After beach
Pool heng
National Day of Republic of Belarus...st.Regis Abudhabi Great evening between ambassadors and consulates...
Awesome shot by @oz.photos Shared by @abudhabitag @simplyabudhabi #sunset #night #nationtowers #stregisabudhabi #inabudhabi #luxury #lifestyle #exclusivenation
View from inside the Presidential Suite at St. Regis Corniche... u call still see the glare from the window. #abudhabi #uae #travel #adventure #travelblog #travelwriter #luxurytravel #viewsfordays #abovetheclouds #stregiscornich #stregisabudhabi #luxury
#homesweethome #balcony #skyline #abudhabi #uae #city #sky #saadiyat #stregisabudhabi #home #lovemylife #picoftheday #nofilter #awesome #beautiful #flowers #enjoy #takeabreak #❤️
For et hotell✨ #abudhabi #stregisabudhabi #høstferie @kirkassa74
#goodmorning #healthyfood
#goodmorning #abudhabi #pleasantday #simplyabudhabi #stregisabudhabi
#stregisabudhabi #sunset #beachclub
#BirthdayLunch #StRegisAbuDhabi
St Regis, no filter, the perfect place #nofilter #perfectplace #stregis #saadiyatisland #saadiyat #forrent #forsale #abudhabi #abudhabilife #abudhabilifestyle #uae #uaeluxury #realestate #realestateagent #realestateinvestor #abudhabirealestate #brokers #brokerage #mdrealestate #stregisabudhabi @mdrealestateuae @stregissaadiyatisland @sontaya_stregis
#breakfast
A touch of our signature king cole red in every corner! #stregisabudhabi #LiveExquisite #lobby #piano #grandstaircase #NationTowers #repost and #thankyou @na9ir13 for this stunning shot!
#yay for ferie og kvalitetstid med 1 stk møgunge. Vi har glemt janteloven derhjemme og spiser hummer til frokost. #abudhabi du er for lækker - som altid
#fridayvibes #friyay #sunkissed #relaxationmode #livexquisite #stregisabudhabi #inabudhabi #abudhabi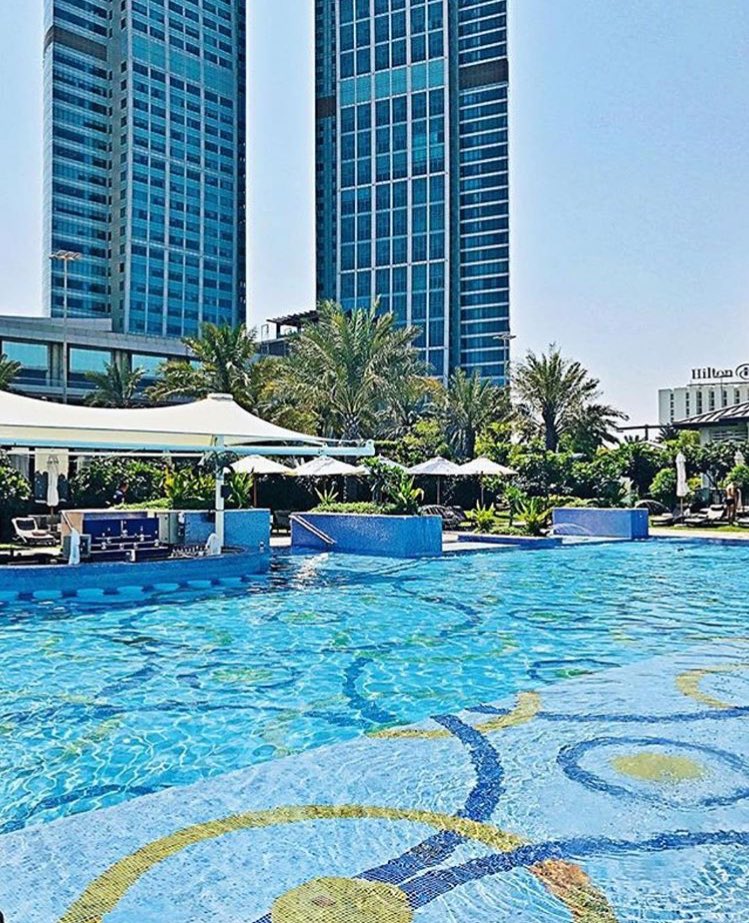 FRIDAY
FRIDAY
This is a posh place for a meeting... and significantly different to where I'll be tomorrow! #nationtowers #shadow #abudhabi #stregisabudhabi #uae #blueskies
Babymoon.....❤️Take me back! @stregisabudhabi