Always modeling
#Westin #Westinrome #rome #italy #europe #европа #рим #италия #visiteurope #visitrome #visititaly #trip #travel #путешествие #моипутешествия #trip #travel #travellife #девочкитакиедевочки #деффчонки #культурнаяпрограмма #instapic #instagirl #instagram #followme #лайкилетите #безфильтров #nofilter
Our Sunday Brunch is always a good idea…don't you? Lovely pic signed by @teverdeepasticcini #doneyrestaurant #westinrome
Are you looking for an inspiring space where admire pieces of art while enjoying your favorite drink? Our Belle Époque hall and the ORVM Bar will wait for a relaxing break in style! #westinrome #feelwell #artinhotel #hotellife
Looking for a pawfect petcation in Rome? Check out the pet-friendly @westin @thewestinexcelsiorrome Westin Excelsior Rome
Ever tried the stylish comfort of our Grand Luxe Suite? C'est magnifique! #westinrome #suitelife #style #luxuryhotel
Campo de' fiori...one of our favorite flower and spices market in Rome in a beautiful shot signed by @isamuko #westinrome #playwell #romeandyou #citycenter
Pastry Chefs at work! Pretty ready for our Easter Sunday Brunch…looking forward to welcoming you! #happyeaster #westinrome #easteregg #doneyrestaurant #chocolate

Congratulations to all our associates! Very proud to win the prestigious award of Corporate social responsibility. Special recognition for the commitment we all demonstrate to UNICEF every year in helping kids around the world for a better quality of education and a safer life. BRAVO! #beproud #westinrome #marriott #teamwork #award #london2017 #unicef #playwell #specialday #events #communityfirst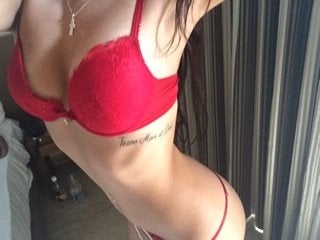 All is set for our Easter Art exhibition: 6 famous Italian artists revise Easter Egg in different shapes and materials: from wood to iron, passing through aluminum and stone. The artworks are open for sale and the full profit will be donated to Fondazione LIMPE per il Parkinson ONLUS to support scientific projects for Parkinson research. The expo has been realized in cooperation with the LIMPE-DISMOV Academy. We wait for you! #westinrome #playwell #sculpture #art
An ordinary spring day in Rome…amazing wisteria in bloom! #westinrome #lovemycity #romabella credit @flavianaboni
The perfect light...Enjoy your #westinweekend with us! Beautiful shot signed by @bertolinielisabetta #westinrome #sunday #feelwell
Sempre bello il " Gala delle Margherite", la cui anima e la mia Sister Bianca Maria Caringi Lucibelli... ma il valore aggiunto per me è rivedere i miei cari e affezionati amici romani! NEXT TIME FRIENDS ! #westinexcelsiorrome #galadellemargherite #friendship
Sonia ieri al Gran Galà Delle Margherite al Westin Excelsior Roma con un fan! #bellacheè #lanostrasposa #scusatelaraga #laqueen #machenesannolealtre #bellacomeilsole #westinexcelsiorrome #grangalàdellemargherite #Roma #evento #sonialorenzini #follow4follow #like4like
La nostra sposa stupenda!
Avvistato un cucciolo di lemure vestito da sposa!
Sonia ieri al Gran Galà delle margherite con un fan! E dietro ovviamente il suo bodyguard personale, il Mauti!
La loro fotografa personale!!
Running away together on the Spanish Steps.
Room service? Yes please! Thanks @il_mastromatto for sharing your delicious breakfast with us! #fridaymood #westinrome #eatwell
Flashback Friday - The night Ana Bagayan deciding to gather all of the "antiquities" in our hotel suite into and around here bed after the opening of her 2010 solo exhibition at Mondo Bizarro Gallery in Rome... #flashbackfriday #anabagayan #artist #friend #postartopeningfun #westinexcelsiorrome #rome #italy #2010 @anabagayan
Throwback 1958...swinging Dolce Vita with Burt Lancaster at our Doney Restaurant! #sweetmemories #westinrome #feelwell #romanholiday Credits @romaierioggi
#italy #roma #westin #westinexcelsiorrome #wine #suite #luxury #expensive #lifestyle #menstyle #f4f #l4l #vacation #iloverome #traveling #instaboy #instatrip #instatravel #gaysnap #gay #instagay #mengay #gaypic #gayboy #gaypic #gaylatino #gaylike
Sunset with dome!
Geht Euch ein Licht auf? In der bayerischen Metall- und Elektro-Industrie gibt es richtig coole Jobs – mit glänzenden Zukunftsaussichten. Bildquelle: OSRAM GmbH
Luxury interior details…have a sparkling evening with us! #interior #feelwell #westinrome . . . . . #romeandyou #enjoy #luxuryhotel #archilover #timeless #besthotel #westin #spgitaly #neverstopexploring #livefolk #viaveneto #welltravelled #passionpassport #lifestyle #tasteintravel #beautifuldestinations #cheers