#HotelSelfieWanker #Selfie #WorkTrip #BusinessTrip #WestinGrandBerlin #Berlin #Germany
Imposantes Gebäude, oder ? Good morning an einem neuen verregneten Tag ... #streetlife #citylights #streetstyle #germany #streetphotography #streetphoto #streetsofberlin #city #berlinphoto #berlin #building #hotel #westinberlin #westingrandhotel #architecture #architecturephoto #berlingram #berlinpics #picoftheday #photodaily #happywednesday
#berlin #germany #deutschland #iloveberlin #berlingermany #igersgermany #igersberlin #travel_2_germany #westingrand #westingrandhotel #westingrandberlin #friedrichstrasse #friedrichstrasseberlin
3 Jahre Crackers Das muss natürlich mit einer Torte gefeiert werden

Jubiläums-Gala - Das @westinberlin feiert Geburtstag und hat für euch ein großes Fotoarchiv durchforstet - also schwelgt gemeinsam mit dem Hotel in Erinnerung in der Ausstellung vor Ort. Sichert euch noch Tickets zur Jubiläums-Gala am 25. November ➡️Link in der BIO! #WGB203017 #WestinBerlin #Westin #Berlin #geburtstag #birthday #hotel #feiern #pictures #photos #foto #tickets #event #jubiläum #erinnerung #history #grand
Pssst….. Wir feiern Geburtstag! Wir haben für Sie unser großes Fotoarchiv durchforstet - also schwelgen Sie gemeinsam mit uns in Erinnerungen in unserer Ausstellung. Erfahren Sie mehr über unser Jubiläums-Gala am 25. November 2017: http://bit.ly/2q0hgpN #WGB203017 #WestinBerlin #Westin

Wussten Sie schon? In mühevoller Handarbeit wurden in den letzten Monaten sämtliche Holzvertäfelungen und Möbel sowohl in den Zimmern als auch in den öffentlichen Bereichen restauriert. Zugleich wurde in die neueste Sicherheitstechnik beim Brandschutz und im Aufzugsbereich investiert. Hoteldirektor Thomas Hattenberger ist begeistert: "Das Ergebnis kann sich sehen lassen." #WestinBerlin #Hotel #Berlin
Look we are sailing in the titanic. #stairs #westinberlin.
Heute vor 28 Jahren fiel die Mauer. Früher war die Berliner Mauer ein Zeichen der Trennung, heute ist sie ein Symbol der #Freiheit. Erfahren Sie mehr über den Mauerfall, der fast 3 Jahrzehnte Trennung durch die friedliche Revolution beendete und über unser Mauerspecht-Arrangement, bei dem Sie wie vor 28 Jahren selbst Hammer und Meißel anlegen können: http://bit.ly/1bKW74k #BerlinerMauer #Mauerfall

Als kleine Aufmerksamkeit aufs Zimmer #westingrand #thewestingrand #westinberlin #berlin #friedrichstrasse #unterdenlinden #pastry #pastries #pastryart #pastrystyle #pastrylife #pastrystyle #patisserie
#berlin #westinberlin #absacker
In diesem Jahr servieren wieder über 60 Restaurants in Berlin ein ganz besonderes Stadtmenü zur Berlin Food Week. Thema in diesem Jahr: "PilzParade" Auch unsere Köche laden zum Stadtmenü vom 14. bis 21. Oktober ins Relish Restaurant ein. Unser Menü Konfierte Kräutersaitlinge an Herbstsalaten, Krebswürstchen im Brikteig, Kräuterrahm & Kalamansie-Kaviar ** Rosa gebratene Barbarie Entenbrust mit grünem Spargel, Shiitakepilzen & Papaya-Relish ** Parfait von Waldhonig mit Brombeerculis & Krokantstreusel Mehr Informationen finden Sie auf: http://www.berlinfoodweek.de/event/stadtmenue/relish/ #BerlinFoodWeek #bfw2017 #WestinBerlin #RestaurantBerlin
"Letzte Spur Berlin"... happy to meet also @hanswernermeyer in "The Westin Grand Berlin"
"Letzte Spur Berlin".. wow, happy to meet Jasmin Tabatabei in "The Westin Grand" Berlin
Beautiful glas roof | Berlin.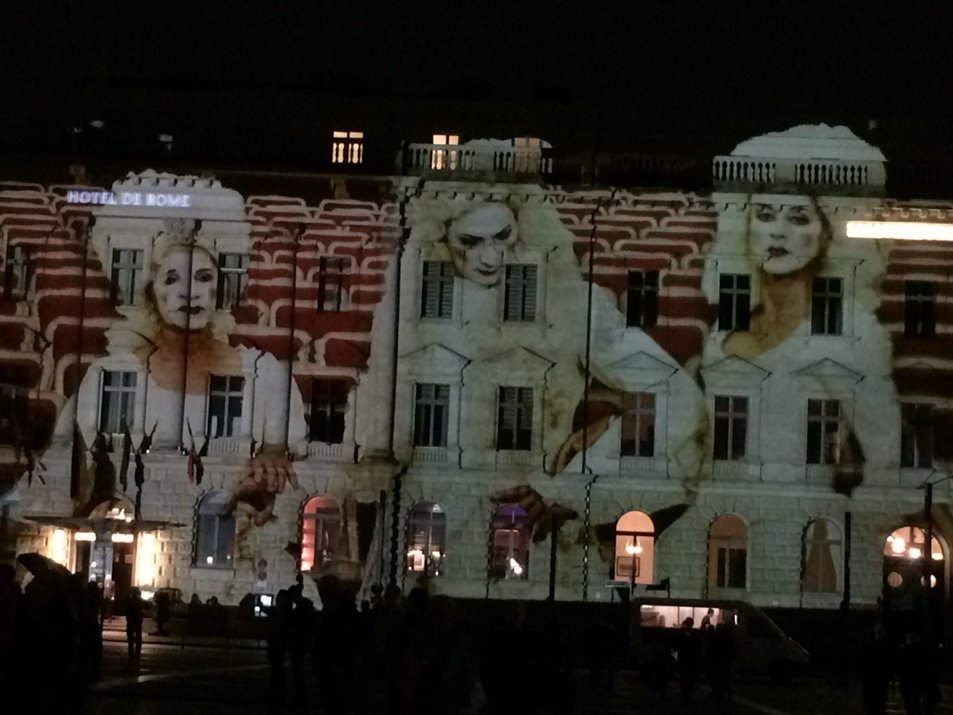 Sehenswert! Der Bebelplatz leuchtet an allen Seiten. #festivaloflights #Berlin https://t.co/LalnGqHhL4
#westin #westinberlin #berlin #grandhotelberlin #westingrandhotel #germany #thewestin #thewestinhotel #thewestingrandhotel
Making a run for it with the champagne van #berlin #veuveclicquot #champagnelifestyle #champagnethieves #bubbles #westingrandberlin

#Berlin #2017 #spartantrip #hotel #westingrandberlin
Nothing better than starting the week with some lovely local treats received from @westinberlin , big thank you and happy Monday!!
Bayrische Kulinarik im #WestinBerlin Bis zum 3. Oktober serviert unser Relish Team bayrische Spezialitäten und Paulaner Bier. Münchener Weißwürste, Schwammerl im Rahm mit Laugenknödel oder Schweinshaxe aus dem Rohr - Genießen Sie Bayrische Kulinarik in Berlin Mitte. #RelishRestaurant #Restaurant #Berlin
#westin #westinberlin #schoffenhofer #schöffenhofer #liebestag
The taste of Bavaria in the Westin Grand Berlin Until October 3rd, our Relish team is delighted to serve you Bavarian specialties and Paulaner Oktoberfest beer. Bavarian veal sausages, mushroom with cream and pretzel dumplings or baked pork knuckle – enjoy Bavarian cuisine in Berlin #westinberlin #hotelberlin
Berlin Westin Grand #weltenbummler #crewlife #worldtraveler #iloveberlin #berlinmalanders #berlintravels #bw #schwarzweiss #berlin #westingrand #westin #westingrandberlin #germany #überdendächernvonberlin #outinberlin #berlinickliebedir #stadtberlin #balcony #ichliebeberlin #bwphotography #balkon #schwarzweiss #schwarzweissphoto #schwarzweissphotografie
Gearing up for sightseeing with an amazing (#Lux) breakfast at #WestinGrandBerlin YUM #dyrczesdoeuropevolumetwo #wanderdyrcz #Berlin #Germany
Der großartige Musiker Gregory Porter zu Gast im #WestinBerlin. Mit seiner souligen Baritonstimme und Einflüssen von Soul, Gospel und Rhythm & Blues gehört er zu den ganz Großen des Jazz. Hoteldirektor Thomas Hattenberger begrüßt den großen Musiker mit einem kleinen Geschenk: Ein Stückchen unserer Berliner Mauer. #GregoryPorter #Hotel #Berlin